HK IA and Insurance Commission of Thailand sign Memorandum of Understanding
The Insurance Authority (IA) of Hong Kong announced today (12 December 2018) that it had entered into a Memorandum of Understanding (MoU) with the Office of Insurance Commission (OIC) of Thailand to provide for mutual assistance in insurance regulation.
"The memorandum marks an important step in fostering our co-operation with OIC which will serve to enhance the quality and effectiveness of insurance regulation in the two jurisdictions," said Mr. Clement Cheung, Chief Executive Officer of the IA.
"With the signing of this MoU, the two sides will strive to pursue a wide range of activities on technical assistance, capacity building, exchange of information and development of InsurTech," said Dr Suthiphon Thaveechaiyagarn, Secretary-General of OIC of Thailand.
Ends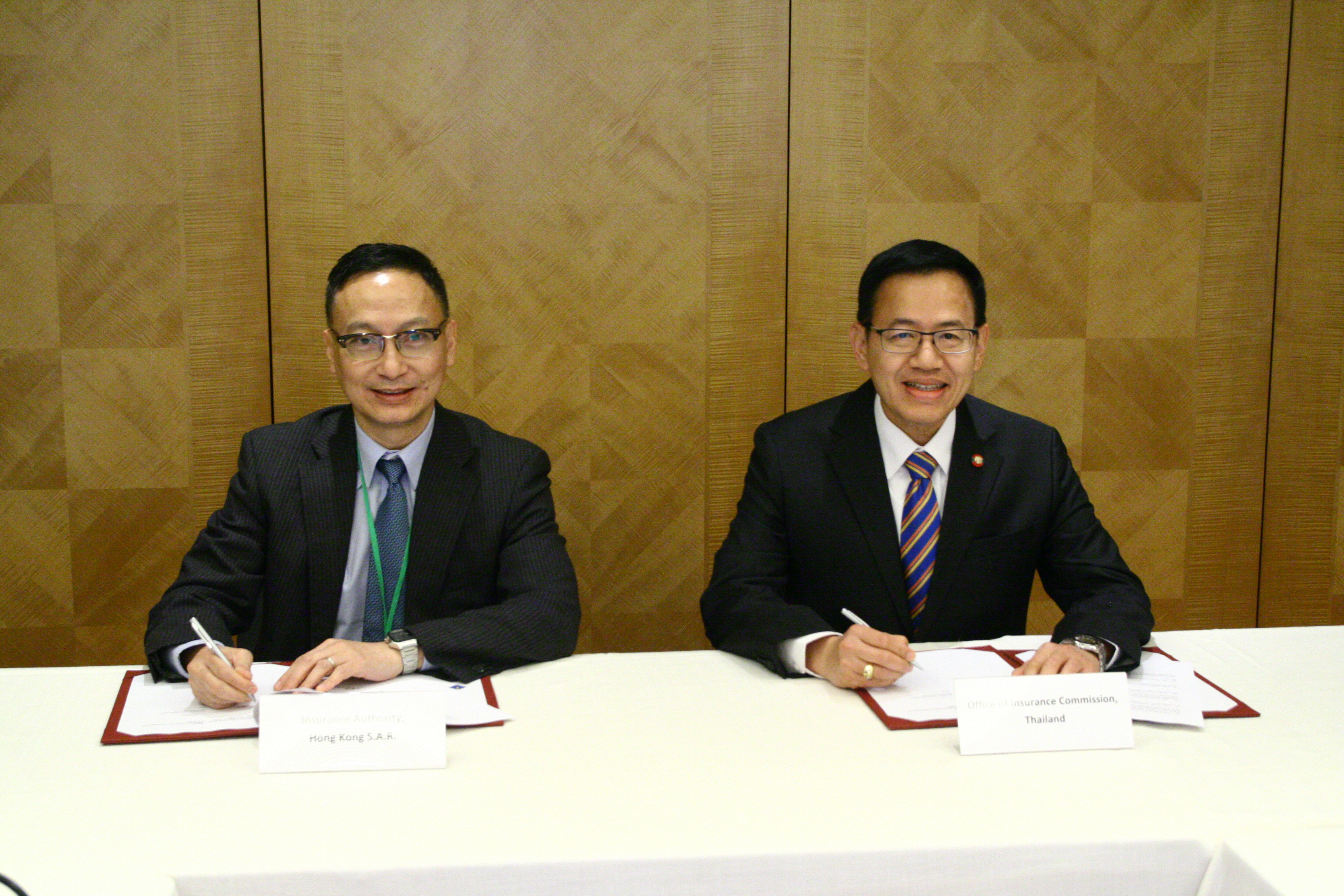 The IA of Hong Kong sign an MoU with OIC of Thailand to provide mutual assistance and exchange information in the supervision of insurance business.
Source:HK IA website 2018-12-12