LABUAN FSA AND CBIRC COMMIT TO GREATER REGULATORY CO-OPERATION AND COLLABORATION
THE LABUAN FINANCIAL SERVICES AUTHORITY (LABUAN FSA) AND CHINA BANKING AND INSURANCE REGULATORY COMMISSION (CBIRC) COMMIT TO GREATER REGULATORY CO-OPERATION AND COLLABORATION
BEIJING, 19 March 2019 - The Labuan Financial Services Authority (Labuan FSA) and China Banking and Insurance Regulatory Commission (CBIRC) have entered into a Memorandum of Understanding (MoU) to foster greater co-operation and collaboration in regulatory and supervisory areas.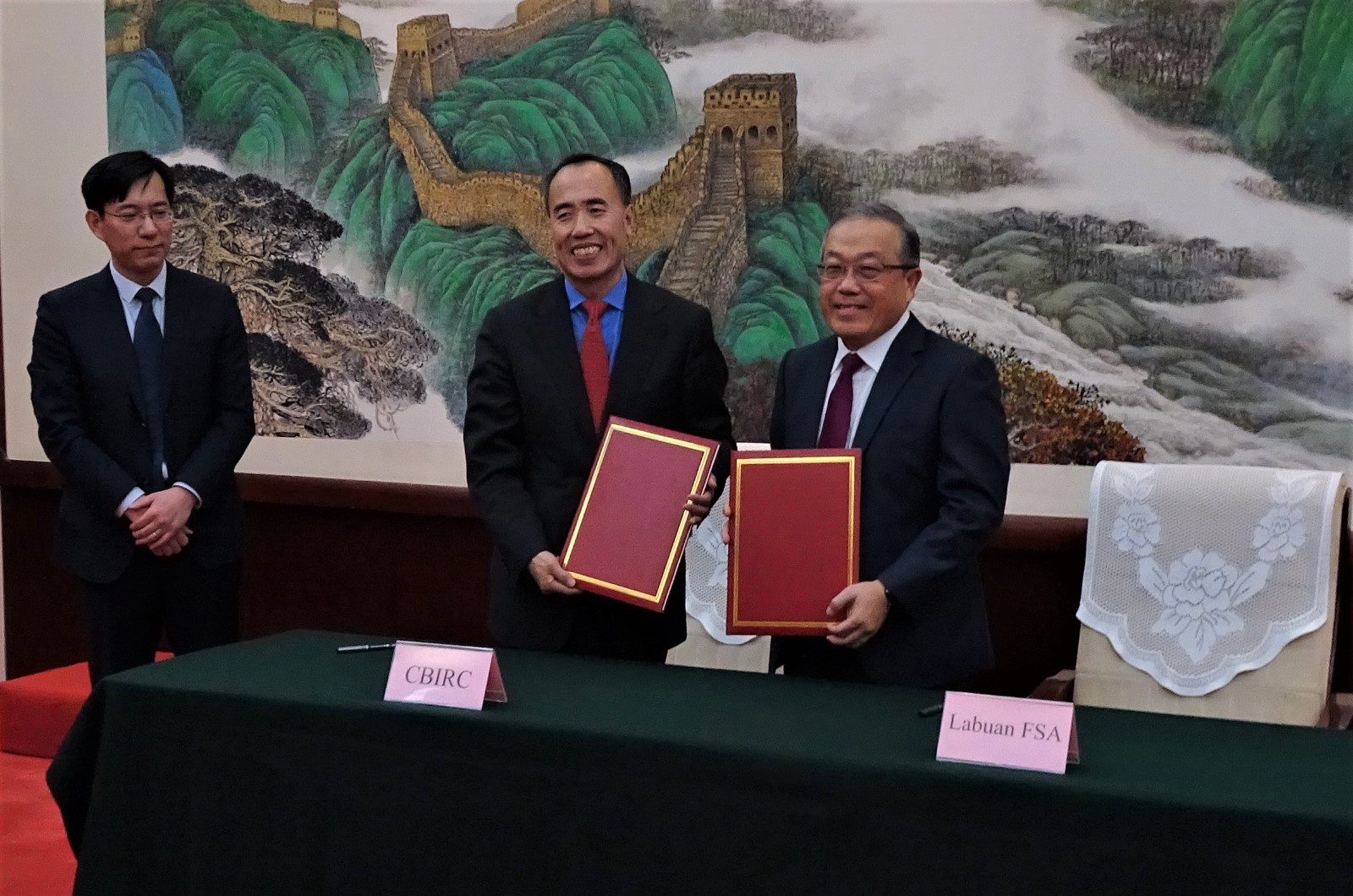 The MoU provides the platform for Labuan FSA and CBIRC to enhance the regulatory and supervisory oversight of cross border branches and subsidiaries of China and Labuan based banks and insurance entities.
In addition, through the MoU, the Authorities can undertake initiatives which are mutually beneficial for the development of financial businesses relating to banking and insurance between the two jurisdictions.
It is expected that the MoU would set the stage for more Labuan and Chinese financial services providers to create greater financial and business interlinkages between China and Labuan IBFC, towards supporting the trade and investments in Asia, especially in South East Asia.
The MoU was signed by the Director-General of Labuan FSA, Mr. Danial Mah Abdullah and the Vice Chairman of CBIRC, Mr. Wang Zhaoxing.
Labuan Financial Services Authority
19 March 2019